Sell My Mobile Home In North Carolina Fast.
If you need to sell your manufactured mobile home fast in as-in condition in NC we would love to help.
Buy My Mobile Home Fast
Need To Sell Your Mobile Home Fast in NC?
The Family Home Investor buys manufactured mobile homes fast in North Carolina! If you are saying "I need to sell my mobile home fast, as-is or empty vacant in NC" lot we would love to talk to you. It does not matter what situation you find yourself in, we buy mobile homes and vacant land in NC all the time. In many cases the property needs work done, we can buy property in any condition so you don't need to worry about doing any repairs.
We buy mobile homes fast as-is for cash all over North Carolina, through out Brunswick, Columbus, Robeson, Scottland, Richmond, Anson, Union, Cleveland, Gaston and Rutherford Counties If you need to sell your manufactured mobile home home for cash in as-is condition we can buy quickly so you can move on with your life..
How much you can I sell my NC mobile home for?
We help in many situations, like having a hard time making payments and now facing foreclosure, or maybe you're going through a tough divorce and need to sell Your NC mobile home fast. Finally got that dream job but requires you to sell your mobile home and relocate.

Maybe you have found yourself in a tight situation and are having a hard time making the payments but owe too much on a mobile home to sell fast with a real estate agent.

Tired of being a landlord, dealing with horrible tenants that are always late with rent? Sell your rental mobile home property fast to an investor that will take care of those bad tenants.
Get A No-Obligation Offer
Trying To Sell Your Mobile Home Have But Many Repairs To Sell?
Have too many repairs? We can help, We specialise in buying mobile homes even if it needs extensive repairs that can be extremely costly in order to sell fast. Repairs on a mobile home can greatly delay selling the traditional way with a Realtor.

Leaking roof, damaged drywall, and updating electrical and plumbing can add up to tens of thousands of dollars and months of repairs just to sell the through a realtor and still take many months to find a buyer that is ready to commit to the purchase.

Wondering "how much cash can I sell my mobile home for as is"? Get in contact with us and we will go over the hole process with you, giving you the absolute best offer.
"I need to sell my mobile home fast as-is for cash"
As professional North Carolina mobile home buyers we can help.
As professional local investors we are very familiar will what it takes to make repairs on mobile homes and bring a house up to code, it can be very stressful dealing with code enforcement and wondering if you hired the best contractor. Let us take all that stress away, sell your North Carolina manufactured Mobile home for cash as-is fast to professional mobile investor now
Local Areas We Are Buying NC Mobile Homes And Vacant Land
Whiteville NC
Tabor City NC
Chadboum NC
Fair Bluff NC
Lake Waccamaw NC
Cerro Gordo NC
Hallsboro NC
Delco NC
Riegelwood NC
Bolton NC
Brunswick NC
Evergreen NC
Sandyfield NC
Boardman NC
Lelan NC
Southport NC
Oak Island NC
Shallotte NC
Ocean Isle Beach NC
Calabash NC
Bolivia NC
Sunset Beach NC
Holden Beach NC
Boiling Springs Lakes NC
Carolina Shores NC
St. James NC
Lumberton NC
Pembroke NC
Red Springs NC
Fairmont NC
St. Pauls NC
Parkton NC
Rowland NC
Lumber Bridge NC
Orrum NC
Proctorville NC
Marietta NC
Shannon NC
Rennert NC
Raynham NC
Barker Ten Mile NC
Prospect NC
Rex NC
McDonald NC
Laurinburg NC
Wagram NC
Gidson NC
East Laurinburg NC
You need a professional mobile home buyer that understand time is important. Selling your home with a realtor can take many months, that's if you have a good realtor that is actually trying to market your home.

Selling you house with a realtor means you will need to show your mobile home many times, letting strangers into your private home, nobody likes their personal space invaded. You can easily sell your home without a realtor.
Skip all that hassle and sell to a professional, local mobile home investor that WILL BUY YOUR MOBILE HOME FAST.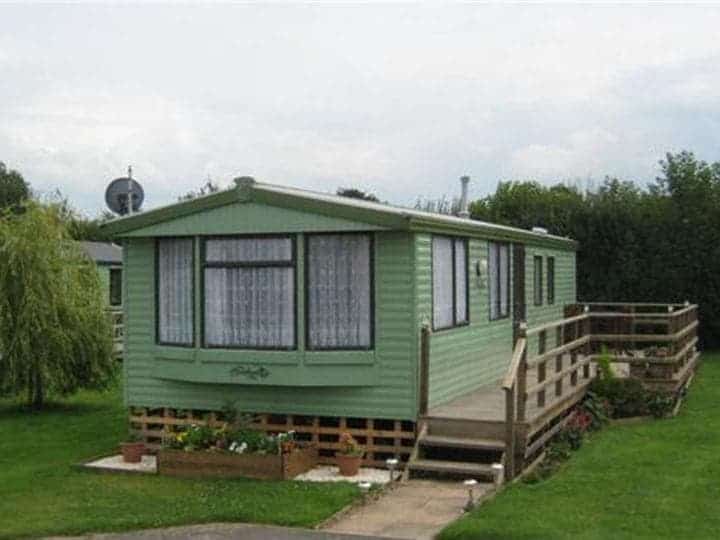 You can sell your North Carolina house fast resting peacefully knowing your house has sold to a professional home buyer that is going to buy your NC mobile home or vacant lot.
Get A No-Obligation Offer
When you sell your North Carolina manufactured mobile home or vacant lot to The Family Home Investor you can get cash in your pocket fast, sometimes within 10 days, We buy NC houses by taking over payments as well as buying your moible home as a lease option which means that you will receive monthly payments for your property just like a rental but without being a landlord. We make it easy for you to sell your NC mobile home fast with many options you are able to move on stress free
Get in touch to find out how much cash you can get for your manufactured mobile home trailer.
Selling Your Manufactured Mobile Home Can Be A Long Process.
We not only buy mobile homes but also offer a very good mobile home buyers program that makes it very affordable to buy a used mobile home with very little down and monthly payments that in many cases is cheaper than the comparable rental rates in your area.
Get A No-Obligation Offer
As mobile home investors we do everything we can to make selling your mobile home an easy pain free process. If you are behind on the mobile home parks space rent, many times the new buyer needs to pay those late rent dues which can make it even harder to sell a mobile home fast
.

We do our best to talk to the park managers so everyone can be happy at the end of the day.
Manufactured homes can be even harder to sell the older they are, we buy mobile homes of any age and do the repairs needed to bring new life to the older homes.
We are able to help mobile home owners in both family parks and senior citizen 55+ communities.